Best Food to Eat With Cataracts
08-06-2020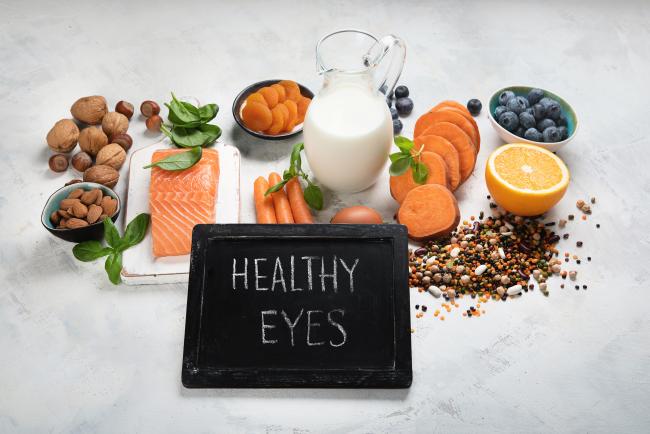 The figure for those suffering from cataracts is increasing rapidly and now more people than ever have the eye condition. It also becomes apparent that the age of those affected is becoming younger and younger. Therefore we must do all that we can to prevent cataracts.

One of the easiest ways to maintain and improve eye health is by maintaining a healthy lifestyle which includes eating a healthy diet. Many nutrients which are often found in healthy foods have massive benefits for not only our bodies but more specifically; our eyes. Nutrients such as vitamin C, vitamin E, omega 3, lutein and zinc can all help to prevent vision problems and more importantly helps the body to fight age-related eye problems which many of the most common eye disease are. This includes glaucoma and cataracts.

Eating such nutrients helps the eyes in several different ways. The first is that it keeps the body strong and healthy. Often, age-related diseases start to occur when the body starts to slow. This means when the body not only physically isn't able to do what it may have been able to before, but also the body cells become weaker and slower with age. This means when the body has to fight some sort of disease or bacteria, the immune system isn't as efficient as before. However, when we consume the nutrients that the body needs in a healthy diet it helps the body to remain strong and fight off any disease that may be trying to take hold.

Another way in which nutrients help the eyes specifically is what's found inside them. As mentioned above; vitamins C and E, zinc, lutein, zeaxanthin, and omega-3 all hold properties that target the eyes and keep them healthy. By consuming these nutrients, the body automatically directs them towards the eyes to protect them and keep them healthy. They hold antioxidant properties and help to replace and replenish any nutrient deficiencies in the body.

All of these nutrients can be found in foods such as spinach, nuts, salmon, citrus fruits, eggs, carrots and beans. Coldwater fish that are high in omega 3 fats are also full of these nutrients. This includes mackerel, salmon, sardines and tuna. It is recommended to includes two or three of the above foods a day in your meals and eat these fish 2-3 times a week.

If you can slowly start to introduce these ingredients and foods into your diet you should see an improvement in not only your general health but also your eyes and eye health. There are many products and supplements on today's market but the easiest way to prevent cataracts and other eye problems is to change your diet.

Talk to us today if you would like any more information about what to eat for healthy eyes and if you have already developed an eye disease then speak to us about what ethos heaven products are best for you!