Ethos Rejuvion Oil

Just imagine if you could simply put a couple of drops of oil under your tongue once a day and feel incredible. Aches and pains, gone! Depression and anxiety, gone! Insomnia, gone! Menstrual pain, gone! The list goes on and on.
But surely there must be a catch? What about the side effects? Well there aren't any! Ethos Rejuvion Oil is NOT a drug. It is 100% natural and contains no hidden nasties. Just like taking a vitamin supplement but with far more health benefits.
At Ethos Schweiz LLC (country of origin Switzerland) we take your health very seriously. This is why we ensure that all of our products are of the highest quality by controlling production processes from seed to oil. We have a 20 year proven track record. We create the very best natural products and Ethos Rejuvion Oil is no exception.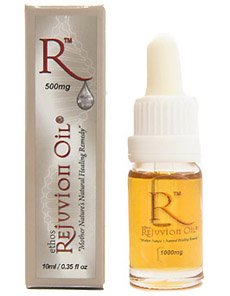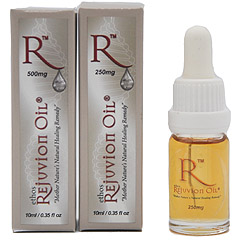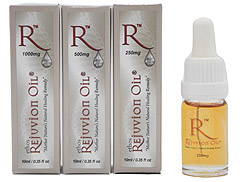 More Information
How Is Ethos Rejuvion Oil Produced?

Once the plant has matured we take the whole plant not only the seeds and use a method called CO2 extraction to remove the Cannabidiol. By taking the whole plant we are taking all of the goodness from the plant. This method ensures the Cannabidiol is of the highest standard possible and full of rich nutrients to give you the maximum health benefits of this wonder oil.

Our oil is non GMO, THC free, gluten free and suitable for vegetarians.

What is Cannabidiol extract and is it dangerous?
Ethos Cannabidiol oil is just one of the 113 cannabinoids present in the plant. It can be easily absorbed by the body and is highly rich in omega 3,6 and 9. These are the essential fatty acids needed for good brain function and skin cell regeneration which can reverse the signs of ageing.

Our Rejuvion Ethos Oil does NOT contain any mind altering cannabinoids that are present in illegal plants that have been linked to some mental illnesses. This means that Ethos Rejuvion Oil is completely safe to take and is completely legal to use. It is a healthy, natural food supplement and we would always recommend using this oil in conjunction with a balanced diet and healthy lifestyle to ensure you reap the full benefits.

What are the benefits?
There are so many benefits to using Ethos Rejuvion Oil. These include:
Sharpening the brain. This is something many people worry about in later life but Ethos Rejuvion Oil can give your brain cells a boost
Promoting homeostasis which is your body's internal balance
Relieving weary muscles. Used Ethos Rejuvion Oil after a gym workout or any exercise can mean that your body recovers faster and feels ready for the next session much more quickly
Reducing seizures due to Ethos Rejuvion Oil's anti-seizure properties
Giving you a sense of calm and clarity which in turn can reduce insomnia and aid you to a restful night of sleep
Reducing the symptoms of depression by helping your body to produce more serotonin
Supporting your immune system to keep your body fit and healthy. This is especially important during the winter months to fight colds and when you are feeling run down due to stress and anxiety
Helping with reducing acne
Slowing down the ageing process by improving your skin's barriers and renewing skin cell membranes
Helping with inflammation of joints and arthritis
Strengthening your bones
Menopausal Symptoms
Our Standard Lowest-Potency Ethos Rejuvion Oil 250mg strength is recommended for; minor body aches and pains, mood swings, mild anxiety and depression, sleep problems and users, regardless of the condition that they are addressing.
Our Mid-Potency Ethos Extra Rejuvion oil 500mg is, in general, our best-seller for those with moderate cases of; anxiety, depression, stress, menstrual cycle pains, menopausal treatment and symptoms. Highly recommended for slowing down the aging process of the mind , body and skin.
Our Ultra-High Potency Ethos Rejuvion 1000mg strength addresses all of the above conditions plus; severe insomnia, depression, anxiety/panic attacks, chronic pain, and/or as a buffer while weaning off drug or alcohol addiction.
Directions For Use

Ethos Rejuvion Oil is supplied in a 10ml dropper bottle with pipette.

Each bottle contains 200 (250mg) drops and can be bought in 3 different strengths of 250mg, 500mg and 1000mg.

Use once daily half an hour before food to ensure your stomach is completely empty.

Put 10 drops (roughly half the pipette) under your tongue and hold there for at least 1 minute. Swill the oil in your mouth then swallow.

If you are suffering from a serious health condition then Ethos Rejuvion Oil can be used up to 3 times per day using the instructions above.

Ingredients for Ethos 100% Rejuvion Oil
Contains - Organic Seed Extract, Antioxidants, Terpenes and Flavonoids; Vitamin D, E and Carotene (precursor of Vitamin A) Amino Acids; Omega 3,6 & 9 Fatty Acids / Oils; Minerals

STORAGE:
Store in a cool, dry place to maintain freshness.

CAUTION:
Over 18's only. Keep out of reach of children. Do not use if pregnant.

This product is not intended to diagnose, treat, cure, or prevent any disease.

Our products are Certified & Approved- (Please message for details)

Please note this product cannot be smoked or vaporised.