Ethos MegaFocus for Optimal Eye Health
Ethos MegaFocus - Sublingual drops are our NEW amazing super eye nutrition mouth drops for optimum visual health care, containing 24 Super Nutrients which directly reaches the blood stream faster than pills and capsules. Spraying the supplement under the tongue means that the zeaxanthin and lutein can be delivered to your eyes within 2 minutes.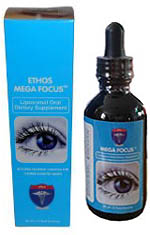 Order Ethos MegaFocus Drops
Ethos Mega Focus increases the Macular Pigment Density directly into the retina of the eye, thus providing natural protection against macular degeneration. It is also highly effective for those with Cataracts and Glaucoma to maintain good visual health. Ethos MegaFocus and Ethos Bright Eyes eye Drops applied in conjunction will give a two-pronged attack to combat eye disease.
OUT OF STOCK - AVAILABLE SOON
More Information
The main benefits from using Ethos MegaFocus are:
- Protection against AMD
- Helps protect against Cataracts
- Clear & Shaper viewo Helps protect against Glaucoma
- Reduced glare and protection again UV rays from the Sun
- Colours seem brighter
- Improved acuity
- Improved contrast
- Improves night vision and anti-glare from bright lights
- Reduced visual fatigue
- Improves general eye health

Recommended dosage:
We highly recommend using 6- 8 drops per day for the first two months, then 3 drops per day for the next two months, and lastly, 1 drop per day as a preventative.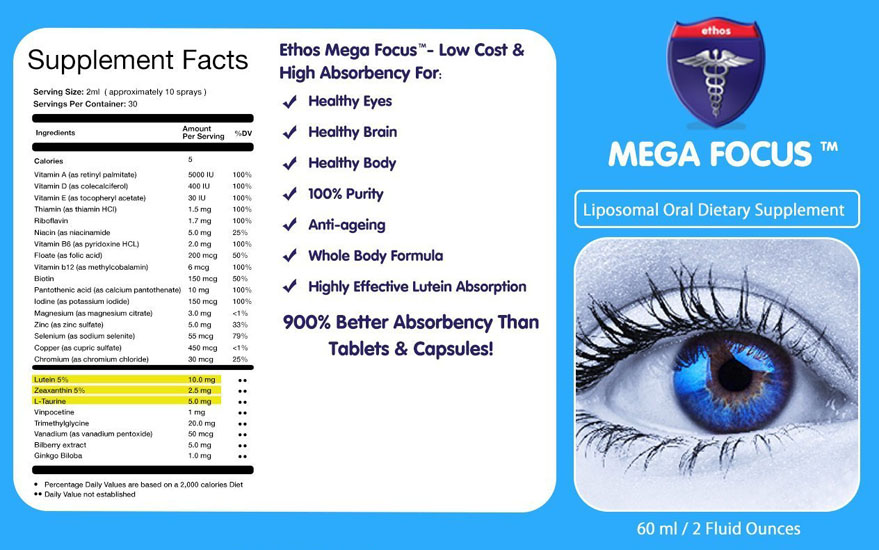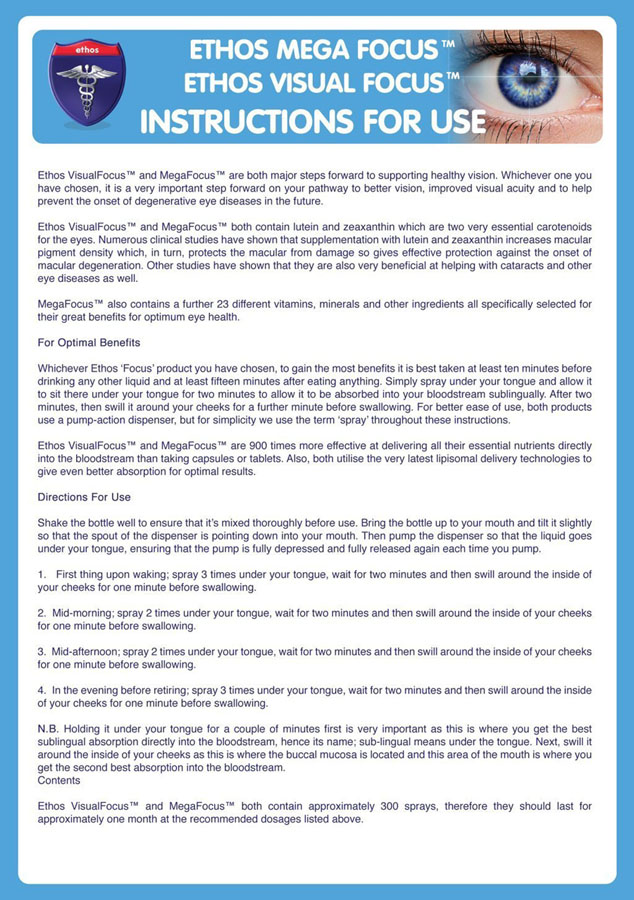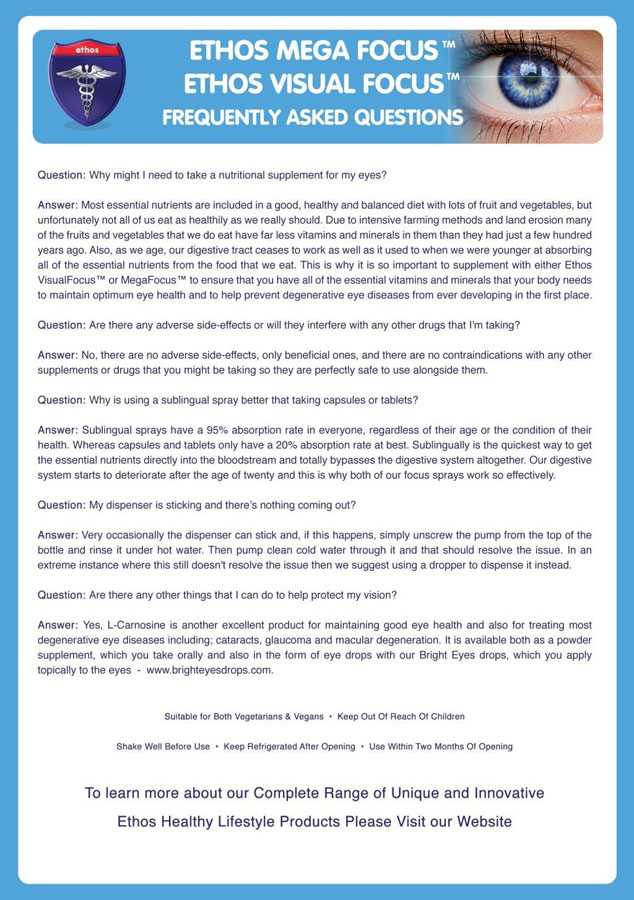 Reviews
Jacob Cohen, Tel Aviv
I have put a lot of pressure on my eyes over my working life because I have worked on very detailed things. I know I could not expect them to be as sharp at 55 as they were when I was 30 but I am still some years from retiring. The glasses I needed had become every more strong but I thought there was a chance I could give them a boost as well if I did some research on the Worldwide Web. I discovered Ethos MegaFocus drops and decided to give them a try. No, I have not had my 20/20 vision restored but there is certainly an improvement in my sight, all because of a little spray under my tongue.
Annie Welch, Tredegar
I cannot think about what it must be like to lose my vision. I knew that I would need glasses in later life but hoped that would be it. Not wanting to leave anything to chance, I have always looked at my eyes and anything I can do to boost their health. Over the years, once I got to middle age, I have tried a few things and made sure I did not put them under too much strain. The latest thing I have tried is Ethos Heaven MegaFocus and the effect has been brilliant. I need to look no further and am confident that my vision will stabilise. Thanks you, Ethos Heaven.

Other Ethos Heaven Products