Ethos MegaFocus for Optimal Eye Health
Ethos MegaFocus - Sublingual drops are our NEW amazing super eye nutrition mouth drops for optimum visual health care, containing 24 Super Nutrients which directly reaches the blood stream faster than pills and capsules. Spraying the supplement under the tongue means that the zeaxanthin and lutein can be delivered to your eyes within 2 minutes.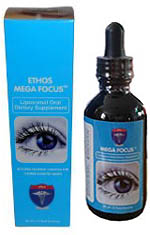 Order Ethos MegaFocus Drops
Ethos Mega Focus increases the Macular Pigment Density directly into the retina of the eye, thus providing natural protection against macular degeneration. It is also highly effective for those with Cataracts and Glaucoma to maintain good visual health. Ethos MegaFocus and Ethos Bright Eyes eye Drops applied in conjunction will give a two-pronged attack to combat eye disease.
More Information
The main benefits from using Ethos MegaFocus are:
- Protection against AMD
- Helps protect against Cataracts
- Clear & Shaper viewo Helps protect against Glaucoma
- Reduced glare and protection again UV rays from the Sun
- Colours seem brighter
- Improved acuity
- Improved contrast
- Improves night vision and anti-glare from bright lights
- Reduced visual fatigue
- Improves general eye health

Recommended dosage:
We highly recommend using 6- 8 drops per day for the first two months, then 3 drops per day for the next two months, and lastly, 1 drop per day as a preventative.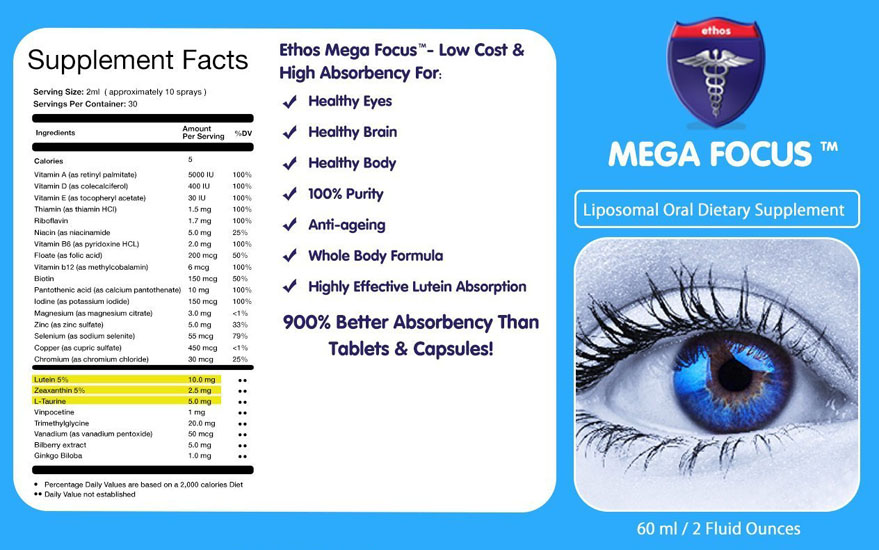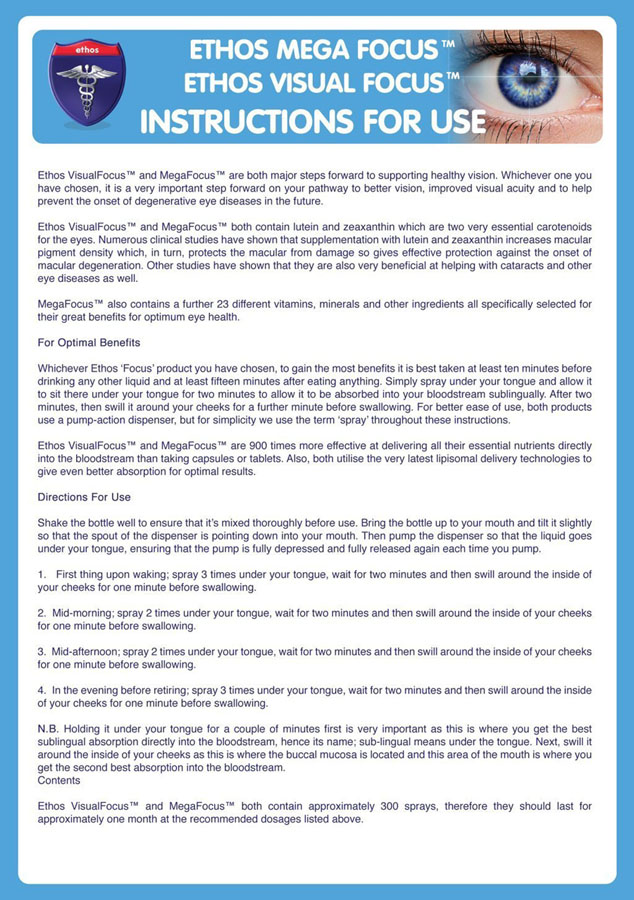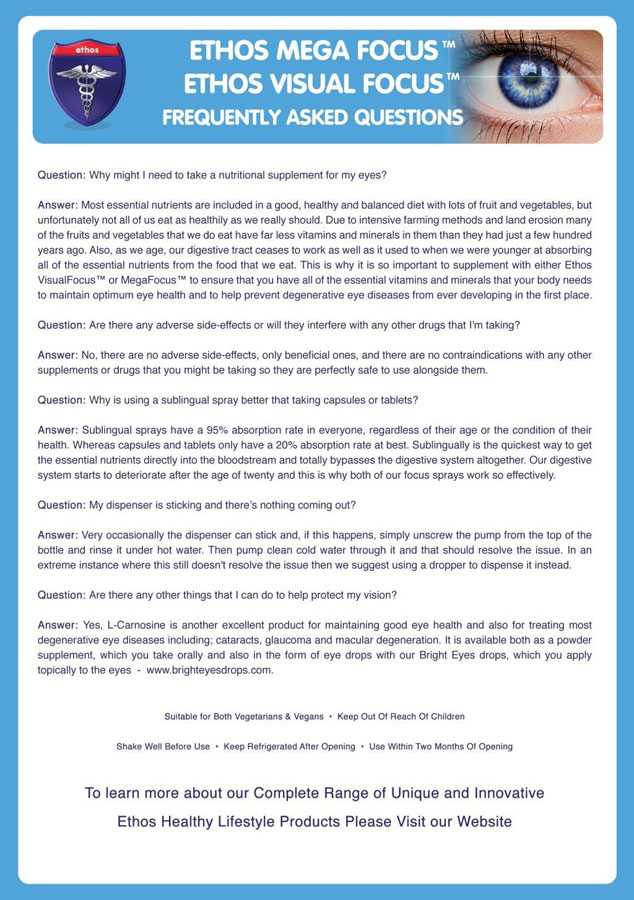 Other Ethos Heaven Products