Ethos Mega Focus for Optimal Eye Health
23-03-2017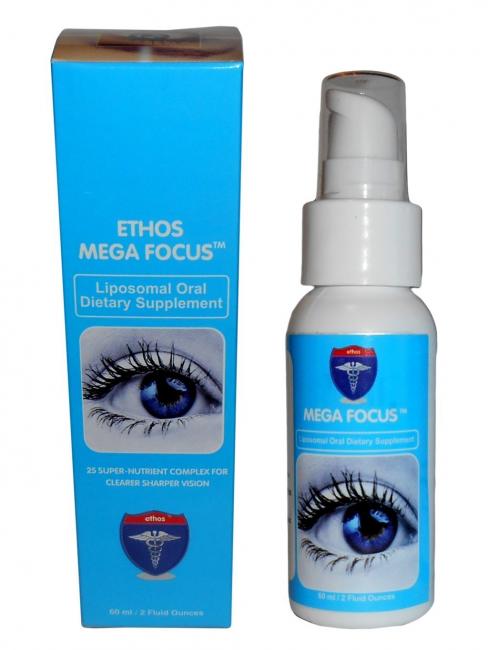 Ethos Mega Focus Spray is a supplement that contains 24 of super nutrients for the body to absorb. It has been developed in the form of a droplet not only for ease when taking the product as some people find it hard to take tablets, but also because this method of application allows the product to reach the bloodstream a lot faster as it can be easily absorbed meaning that the nutrients reaches its required destination more efficiently.

Each Droplet contains zeaxanthin and lutein, two very important ingredients for prime eye health. When placed under the tongue, these vital components can reach the eye in a record time of under 2 minutes. This product is ideal for those suffering with common eye problems such as macular degeneration, cataracts or glaucoma as it delivers the nutrients directly to the eye to protect against these harmful diseases.

When use with Ethos Bright Eyes Eye Drops, the products work together and combine their formulas to create a strong defence against eye diseases. Whilst fighting disease, the health spray also assists in improving eye sight such as improved acuity and focus and reduced visual fatigue and glare.