Ethos Organic Seed Extract Rejuvion Oil
12-03-2022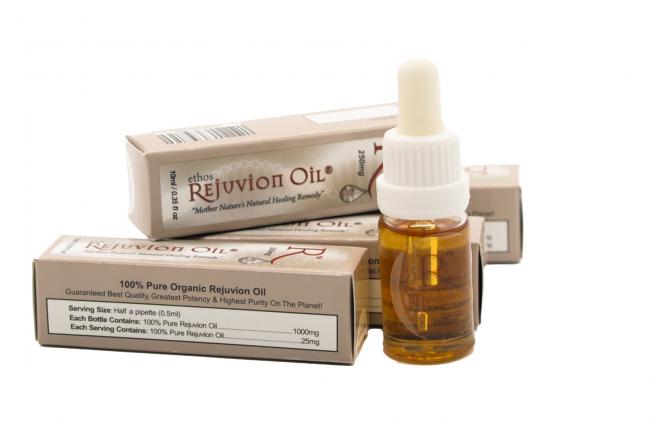 NEW AND IMPROVED - Ethos Rejuvion Oil may well be the solution and a natural way towards a stronger immune system and a boost to improve your general health plus many other benefits for mind, body, and soul

It will maintain healthy skin and prevent the development of blemishes of any kind including acne and age spots. It is also an excellent anti-aging product. The days of your worrying about dermatitis, eczema, psoriasis, and acne are over.

Ethos Rejuvion Oil plays an important role in controlling blood pressure and cholesterol levels, therefore contributing to keeping your heart healthy.

Rejuvion Oil provides simple pain relief, naturally is recommended for: minor body aches and pains; mood swings; mild anxiety and depression; and sleep problems moderate cases of anxiety; depression; stress; menstrual cycle pains; menopausal treatment and symptoms. This product is highly recommended for slowing down the aging process of the mind, body, and skin.

Also addresses all the above conditions plus: severe insomnia; depression; anxiety/panic attacks; chronic pain; and as a buffer while weaning off drug or alcohol addiction.