Eye Drops for Conjunctivitis
28-09-2021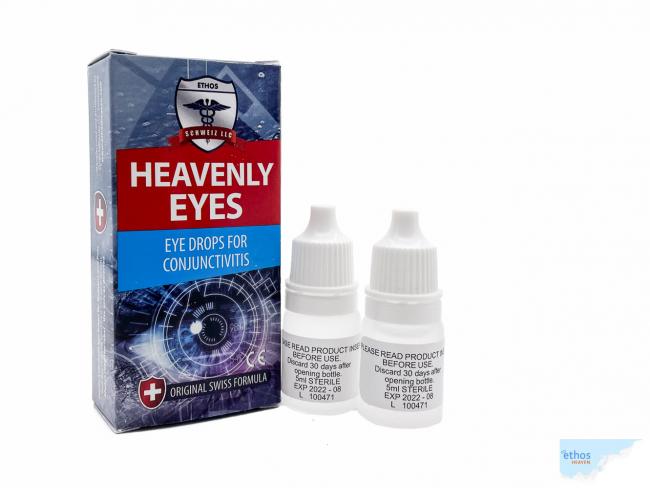 Ethos Heavenly Eyes is a very advanced conjunctivitis Swiss eye drop formulation, containing in a liquid - · Chloramphenicol, lubricants, vitamins, and N-Acetyl-Carnosine which that acts as a powerful super antioxidant to get your eyes to make to normal vision health.

Its superior main purpose is conjunctivitis but they also address Anti Red Eyes, Cleaning, Dryness-Relief, Eye Health, Itch-Relief

Ethos Eye Drops for Conjunctivitis are our contribution to the natural way to treat eye problems. While conjunctivitis is not as serious as some eye conditions, it is both irritating and painful. Heavenly Eyes is formulated to combat the soreness that you will feel within days.