If Your Dog Has Cataracts
04-03-2021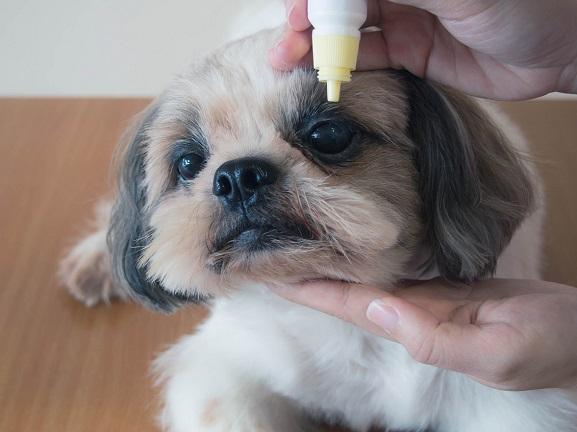 Ethos Bright Eyes Cataract Drops for Dogs - Since 2000 we have developed and sold the renowned formula for maintaining good eye health in your pet worldwide. Our eye drops were originally tested on humans to treat cataracts as seen on the Richard and Judy Show UK Prime TV back in 2003. In 2005 we appeared in Dogsworld and Living with Dogs.

As dogs, pets and other animals age there is a possibility of cataracts or another eye degenerated disorder developing. Diagnosis of eye medical conditions in your pet is usually done by a canine vet or ophthalmologist, so we suggest regular eye examinations if you suspect an eye problem with your pet.

Ethos our eye drops alongside a healthy diet and exercise. Pet dietary supplements will also improve eyesight therefore avoiding the need for invasive and expensive surgical treatment. They are also safe to use with ageing animals or those with an underlying health condition.

It is advisable to treat canine and other animal cataracts in the early stages, genuine ethos pet bright eyes drop also shrink more mature cataracts and improve their vision and quality of life.

Examine your pet's eyes regularly to see if cataracts or another serious eye condition may be developing in your pet. As your pet ages, you should also avoid potential eye irritants such as mid-day sun, chemicals, smoke and dust.