New Hay Fever Eye Drops in 2023
03-03-2023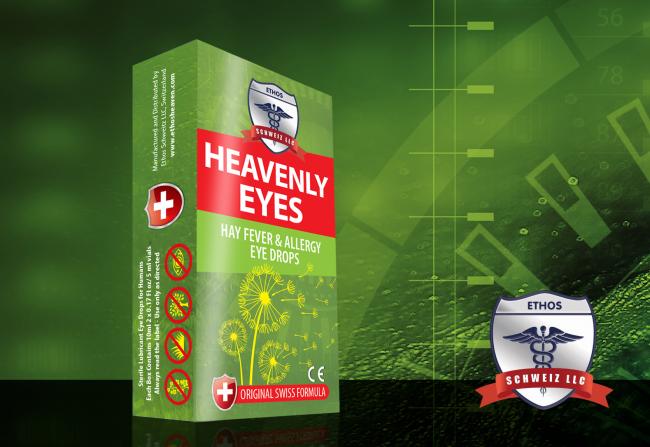 Ethos Heavenly Eye Drops for Hayfever and Allergies will be coming to your eyes soon. When?? Ethos Bright Eyes will let mother nature choose the date.

It is still a bit cold today but Spring Is Not All Good News

The end of winter and the start of warmer days with more hours of sunlight are things that everyone welcomes. Springtime sees the shoots of new life everywhere but for some people these warmer days bring with them the chance of catching hay fever. They once again suffer from a runny nose, nasal congestion and sneezing as though it was mid-winter once again when they had a "bad cold." It is a condition known as hay fever and it is often a reaction to pollens that are released by trees, grass and weeds. Green is not the favourite colour of hay fever sufferers.

Hay fever is irritating. It can result in the sufferer struggling to get a good night's sleep, much the same as when they have that "bad cold." It can be debilitating in general even if sleep is not disturbed. Hay fever is something that only a small minority of people suffer from, but the same people seem to catch it again and again. It is difficult to enjoy the "great outdoors" and its fresh air if a day out can lead to hay fever. Fancy you decide to stay indoors on a nice day to avoid it!?

Several of the trees common in Europe such as horse chestnut, willow, poplar, birch and cedar can be the culprit when it comes to hay fever while on the Mediterranean, olive groves are something to avoid if you have a tendency to suffer from hay fever.

Hay fever is something that you should address rather than suffer the discomfort of the condition. One of the solutions to look at, other than to keep away from places where pollen may lurk, is to look at eyedrops whose purpose is to soothe your eyes and keep them clean. Good eye drops, naturally formulated, are easy to apply, and perfectly harmless. You merely need to put a couple of heavenly drops into each eye, perhaps at regular intervals during the day? First thing in the morning and last thing at night and a couple of other times during the day is about right.

Remember that it is not just wind-borne pollen that is a problem so as well as using eye drops, you should ensure that you should try to minimise the amount of dust around the house, and close windows at night to prevent anything coming in from outside.

You may have spent time using a mask to cover your nose and mouth during the height of the COVID epidemic and you are welcome to do that again during times when hay fever is most likely. Do you want to, though, probably not!

Spring should be a great season for everyone, especially after a poor winter. If you suffer from hay fever, you need to be careful about where you go, and probably avoid woods in the countryside. Using ethos heavenly eye drops for hay fever certainly will help you to not only combat hay fever but also keep your eyes in good condition.