What treatment is available for AMD
15-07-2020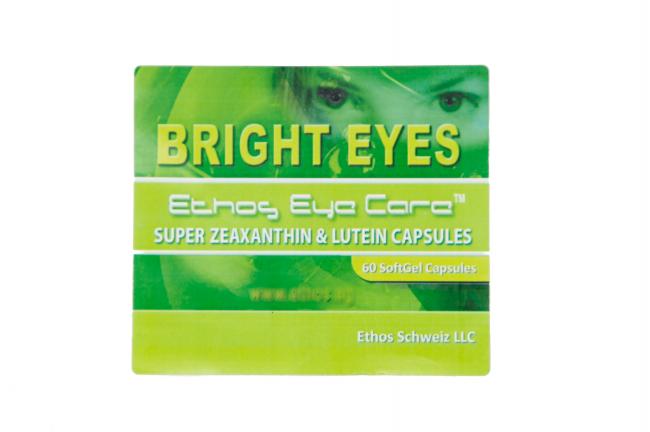 Ethos Vision Benefits of Lutein & Zeaxanthin Bright Eyes Capsules

Of the many different human senses, eyesight is probably the most highly prized, yet the majority of us take it so much for granted. Ethos is dedicated to bringing cutting-edge products to help in the fight against visual impairments, such as senile cataracts and age-related macular degeneration (AMD) and many more eye conditions.
What are Ethos Bright Eyes Capsules?

They are soft gel capsules, made up of a proprietary blend of: Phospholipids, mixed carotenoids, like Lutein, Zeaxanthan, together with high doses of Saffron extract, Astaxanthin and C3G; making this powerful product a complete eye health treatment in One Daily Capsule.

Lutein and Zeaxanthin are the only carotenoid pigments found in the macular and for many years they have been identified as the only two Carotenoid antioxidants specific to lens and macula health, this may explain why they work as antioxidants in the eye and help protect it from sun damage. Lutein and Zeaxanthin act as a natural filter for blue light, which is very toxic to the retina.

People with the highest risk of AMD, which is the elderly, women, smokers and people with light iris colours; also tend to have low macular pigment density.

Macular pigment density can be increased by dietary means. Such evidence provides an indirect link between dietary intake of Zeaxanthin and Lutein, macular pigment density and AMD risk. Lutein; Zeaxanthin and Astaxanthin are recognised by Options, Ophthalmologists and Natural Therapists alike, as being extremely beneficial to eye health. There is also a lot of interest and research being done on the benefits of Saffron and Cyanidin-3-Glucoside.